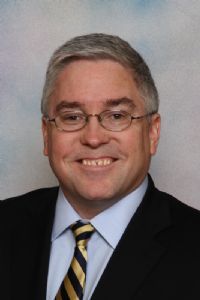 CHARLESTON, W.Va. (Legal Newsline) -- West Virginia Attorney General Patrick Morrisey has asked the federal Environmental Protection Agency to include the state on the agency's "Listening Tour" related to proposed carbon emissions.

Morrisey, who sent a single-page letter to EPA Administrator Gina McCarthy Tuesday, argues that the opinions of West Virginia citizens deserve to be considered because the agency's proposed regulations will greatly affect the state's communities.

"While the citizens of Washington, D.C., San Francisco and New York City deserve to give input on these new regulations and EPA policies, people in communities like Logan, Fairmont and Moundsville also need to be given a chance to voice their thoughts," the attorney general said, noting that West Virginia is the second largest producer of coal in the nation.

Morrisey said he applauded the EPA's decision to seek input from citizens across the nation, but argued limiting the tour to 11 large cities, such as Atlanta, Boston, Chicago, Denver and Seattle, excluded locations that would be hardest hit by these regulations.

"If you seek to learn more about our nation's energy footprint and the practical impact of EPA regulations on American workers, a trip to West Virginia would prove informative," he wrote McCarthy.

The attorney general said his office is willing to assist the EPA in setting up an event in West Virginia if it decides to expand the number of stops on the tour.

"For too long, the EPA has overlooked the real-work and human side of their regulations, opting instead to just look at the potential outcomes. I believe it is important for someone from the EPA to come to West Virginia and hear from local residents why coal is important, and must remain an important part of our nation's energy portfolio," Morrisey said.

"If a coal mine is shuttered, in part, due to onerous and impractical regulations, it can destroy the fabric of several towns or an entire county."

He continued, "I think it's important for the EPA at least to look in the eyes of the men and women whose lives could be dramatically changed forever because of these proposed regulations and give them the courtesy of hearing their opinion."

From Legal Newsline: Reach Jessica Karmasek by email at jessica@legalnewsline.com.