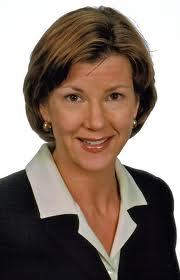 ST. PAUL, Minn. (Legal Newsline) -- Minnesota Attorney General Lori Swanson has asked a federal agency to investigate and remedy complaints by the state's senior citizens about improper claims handling by Humana.

Humana, a publicly traded, for-profit insurance company, sells private Medicare policies in Minnesota.

In a letter containing more than 25 sworn affidavits from state patients and medical providers, Swanson called on the federal Centers for Medicare and Medicaid Services, or CMS, to investigate and remedy any violations of federal regulations arising from the company's improper claims handling.

States are preempted from regulating benefit determinations of private Medicare Advantage plans. CMS is tasked with regulating such plans.

"Medical bills that aren't covered or processed properly can hit senior citizens hard in the pocketbook," Swanson said in an Oct. 18 statement.

"We are asking the federal agency that has authority over these plans to fully investigate and remedy the problems experienced by Minnesota patients."

Medicare Advantage plans are private health plans approved by CMS, but sold and administered by private insurance companies as an alternative to traditional Medicare fee-for-service coverage.

These plans may provide prescription drug coverage and include mandatory or optional supplemental benefits such as vision and dental benefits.

Minnesota has the highest number of enrollees in Medicare Advantage plans in the nation on a per capita basis, according to a June 2013 report by Kaiser Family Foundation.

Humana is one of the largest insurers in the Medicare Advantage market nationwide, offering at least one type of such plan in all 50 states.

From Legal Newsline: Reach Jessica Karmasek by email at jessica@legalnewsline.com.