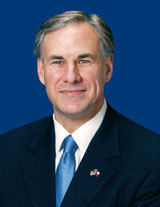 DALLAS (Legal Newsline) - Texas Attorney General Greg Abbott announced a settlement Tuesday with American Airlines and U.S. Airways related to a proposed merger of the two airlines.

Under the terms of the settlement, American Airlines agreed to maintain daily service to rural airports throughout the state of Texas. Both airlines also entered a binding agreement to maintain the merged company's headquarters in the Dallas-Fort Worth metropolitan area.

"From the beginning, our focus has been on maintaining service to rural airports in Texas and protecting Texas jobs," Abbott said. "Today's agreement ensures that thousands of jobs will remain in Texas and that Texans traveling by air - especially those who fly in and out of rural cities across the state, including members of the military - will continue to benefit from daily flight service. The settlement secures common-sense concessions that are in the best interests of our great state."

Abbott's office said the settlement services the best interests of the state, continues daily air service to 22 Texas airports and preserves thousands of state jobs.

"The settlement is good for American Airlines' customers, the communities it serves and its employees," Abbott said. "Our negotiations confirmed that the airline will preserve competition in the marketplace, maintain important routes in Texas and protect jobs."

Abbott's office filed legal action against the airlines in August after concerns arose about the possibility airline service would be reduced to several of Texas' smaller airports.