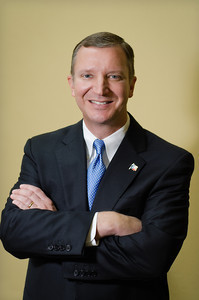 AUSTIN, Texas (Legal Newsline) -- Gov. Rick Perry has appointed Jeff Brown to the Texas Supreme Court.

Brown, who is a justice of the 14th Court of Appeals, will serve for a term to expire at the next general election.

"Jeff is an outstanding and accomplished jurist whose highest priority on the bench is preservation of the rule of law," Perry said in a statement Thursday.

"Jeff is a staunch defender of the constitutional freedoms our state and our nation are founded upon and he will uphold these values with honor, dignity and integrity as a Supreme Court justice.

"I am pleased he will continue his lifelong commitment to public service and the people of Texas by accepting this appointment."

Brown has served on the appeals court since December 2007. He also is presiding judge of Harris County Success Through Addiction Recovery Drug Court No. 1.

He is a former judge of the 55th Judicial District Court in Harris County, and a former associate attorney at Baker Botts LLP.

Notably, Brown served as law clerk to Texas Supreme Court justices Jack Hightower and Greg Abbott, the state's current attorney general.

He earned his undergraduate degree from the University of Texas at Austin and a law degree from the University of Houston Law Center.

"Judges should first and foremost be devoted to the rule of law, duty-bound to follow the law and not legislate from the bench," Brown said in a statement on his website. "That's the kind of justice I try to be everyday, and that's the kind of justice I'll be on the Supreme Court."

Brown will fill the vacancy created by Chief Justice Wallace Jefferson, who is leaving the bench in October.

Justice Nathan Hecht was named the court's next chief justice earlier this month.

From Legal Newsline: Reach Jessica Karmasek by email at jessica@legalnewsline.com.