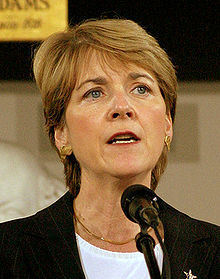 BOSTON (Legal Newsline) - Massachusetts Attorney General Martha Coakley announced a $1.6 million settlement Friday with a Worcester-based pharmacy to resolve allegations that it improperly billed and received payments from the state's Medicaid program.

AllCare Pharmacy allegedly automatically refilled prescription medications that were not requested specifically by MassHealth patients. The automatic refill program, which was implemented between October 2008 and July 2012, allegedly violated MassHealth regulations. The regulations prevent any pharmacy in Massachusetts from refilling prescriptions that are not explicitly requested by a MassHealth caregiver or patient at the time of each filling event.

"MassHealth is a program that provides critical health care services for some of our most vulnerable residents," Coakley said. "Our office is pleased that this resolution will provide restitution to both MassHealth and taxpayers as we continue our efforts to recover funds for the commonwealth."

Under the terms of the settlement, AllCare Pharmacy will pay $1.6 million in restitution to the state and be subject to additional reporting requirements going forward. The agreement is the first case in the state to address a pharmacy's operation of an improper automatic refill program with members of MassHealth.

Coakley's office alleges that automatic refill programs led to MassHealth patients getting medications far in excess of what was needed or utilized, leading to wasted government resources.