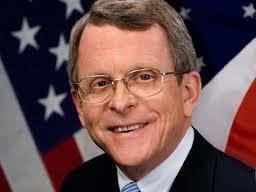 COLUMBUS, Ohio (Legal Newsline) -- Ohio Attorney General Mike DeWine on Monday filed a lawsuit against a Utah-based home security seller that allegedly misled state consumers and failed to honor cancellation requests.
The Orem, Utah-based Vision Security LLC sells home security systems to consumers and usually requires a five-year contract.
Vision Security allegedly made misrepresentations to consumers -- such as indicating its salespeople were with the consumer's current security company -- and failed to honor consumer attempts to cancel the service.
DeWine's office received 15 complaints against the business, six of which are unresolved. The Better Business Bureau has received hundreds of complaints against the company nationwide.
"This business came to consumers' homes and pressured them into buying security systems," the attorney general said. "Representatives misrepresented the costs and sometimes lied about the company's identity.
"We are seeking restitution for past customers and protection for future customers."
DeWine's lawsuit alleges Vision Security engaged in multiple violations of Ohio's Consumer Sales Practices Act and the Home Solicitation Sales Act.
In particular, the suit alleges Vision Security made misleading representations and failed to honor the three-day right for cancellation.
DeWine is seeking consumer restitution, injunctive relief and civil penalties.
In the state of Ohio, door-to-door sellers generally must give consumers three days to cancel and cannot start installation or any service until the end of the cancellation period.