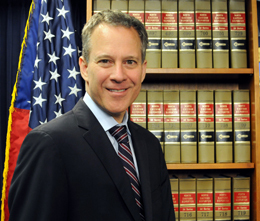 NEW YORK (Legal Newsline) - New York Attorney General Eric Schneiderman announced an agreement Monday with financial information company Thomson Reuters to stop the company from providing high-frequency traders with market-moving information before other subscribers.

Thomson Reuters sold early access to bi-weekly consumer survey results from the University of Michigan. The results of the survey are among the most closely watched indicators of consumers sentiment in the United States. Prior to the agreement, high-frequency traders were able to view and act on the information two seconds earlier than other subscribers.

The two second advantage allegedly provided time for the traders to take unfair advantage of early access to the information by executing high volumes of trades immediately.

"Promoting fairness and avoiding distortions in the securities markets is an important focus of this office," Schneiderman said. "The securities markets should be a level playing field for all investors and the early release of market-moving survey data undermines fair play in the markets."

The change in Thomson Reuters' practice will immediately remove the advantage for high-frequency traders, giving them access to the market-moving information at the same time it is available to other subscribers.

Schneiderman's office said the change sends a message that unfair timing advantages for high-frequency traders and others will not be tolerated. Schneiderman will continue to look into the scope and impact of this practice.