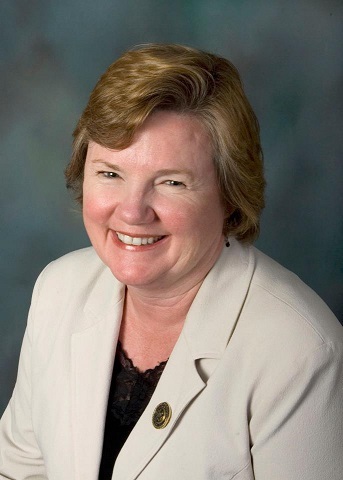 HARRISBURG, Pa. (Legal Newsline) -- The Pennsylvania House of Representatives last week passed a bill that would amend the state constitution to increase the mandatory retirement age for justices, judges and justices of the peace from 70 years to 75.
House Bill 79 cleared the House on a 157-44 vote Friday.
The measure now goes to the Senate for consideration.
The bill's approval comes nearly a month after the state Supreme Court, in a unanimous ruling, dismissed two lawsuits filed by judges challenging Pennsylvania's mandatory retirement age.
All six members of the state's high court agreed in its June 17 ruling that the judges should pursue an amendment to the state's constitution if they want to eliminate it.
"Although we have no doubt that many individual judges would be capable of serving with distinction beyond their mandatory retirement date -- and while the service of the present Petitioners and of many other Pennsylvania jurists reaching age 70 is honored and appreciated -- there are overall systemic goals that are rationally related to valid governmental and societal interests," Justice Thomas Saylor wrote in the court's 29-page opinion.
Currently, under the state's constitution, judges must retire at the end of the year in which they reach age 70. They may continue working as senior judges.
However, as senior judges, they do not receive the same salary or benefits.
In Driscoll v. Corbett et al., Westmoreland County Court of Common Pleas Judge John J. Driscoll, Philadelphia Court of Common Pleas Senior Judge Sandra Mazer Moss and colleague Judge Joseph D. O'Keefe wanted the mandatory retirement provision nullified and declared invalid, and have the court enjoin the defendants from enforcing the provision.
In Tilson v. Corbett et al., Montgomery County Court Judge Arthur Tilson argued that the constitutional requirement is at odds with the Pennsylvania Constitution's guarantee of equal rights. He, too, wanted the provision nullified and declared invalid.
The named defendants in both cases were Gov. Tom Corbett, Court Administrator Zygmont A. Pines and Pennsylvania Secretary of State Carol T. Aichele.
The court -- which noted a "degree of discomfort" in presiding over the cases, as its members might benefit from a ruling in favor of the judges -- sided with Attorney General Kathleen Kane, who represented Corbett and the other defendants.
Kane's office argued that the judges' claims should be presented to the state legislature, which can initiate a remedy in the form of a new constitutional amendment.
Rep. Kate Harper, a Republican and the prime sponsor of HB 79, said on her Facebook page Friday that her bill still has a "long road ahead."
The measure needs to be passed by the General Assembly two times and then passed by voters in order to amend the constitution.
From Legal Newsline: Reach Jessica Karmasek by email at jessica@legalnewsline.com.