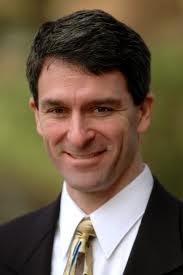 RICHMOND, Va. (Legal Newsline) -- Virginia Attorney General Ken Cuccinelli warned consumers Thursday about a phone scam targeting senior citizens in Virginia.
Scam artists are posing as representatives of a medical alert company claiming to need additional information from Virginians so the company can send a free medical alert device, the attorney general said.
The personal information may include a credit or debit card number. While the caller claims the device is free, the targets of the scam are told there is a monitoring fee for the service.
The scam artists then have access to the victims' financial and personal information, Cuccinelli explained.
"This is a good reminder to all Virginians: never give out your personal or financial information when someone initiates a call to you," the attorney general said in a statement.
"If you receive a call from a stranger and you did not order a medical device -- or any other product for that matter -- hang up immediately."
Cuccinelli's Consumer Protection Section received multiple inquiries from consumers who were suspicious after receiving the scam calls.
Automated recorded calls from companies are illegal if an individual has not given a company written permission to call, even if the individual is not signed up for the national Do Not Call Registry.
Telemarketing calls to individuals on the Do Not Call Registry violate Federal Trade Commission regulations.