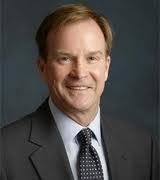 LANSING, Mich. (Legal Newsline) -- Michigan Attorney General Bill Schuette on Thursday praised the Michigan Senate for passing two public safety initiatives that would protect women and school children.
The Senate unanimously approved Senate Bill 374 to create OK-2-SAY, a hotline and educational student safety initiative meant to stop tragedy and violence before it occurs.
The initiative would encourage and facilitate confidential tip-sharing among parents, students, law enforcement officials and school personnel to uncover behavior that threatens school disruption.
The bill now heads to the House of Representatives for consideration.
"OK-2-SAY will create an early warning system in our schools and communities to stop tragedies before they start," Schuette said in a statement.
The Senate also approved a bill that would appropriate $4 million in settlement funds recovered by Schuette to Michigan State Police to use DNA testing on thousands of unprocessed rape kits from crimes committed in Detroit.
The legislation, which passed by a vote of 32-1, would identify and remove rapists and other violent criminals from Southeastern Michigan, protect the area from serial criminals and start to secure justice for women who were victimized in terrible crimes.
"The first responsibility of government is public safety, but in this case justice was put on a shelf, and it is appalling," Schuette said. "These funds will begin the road to justice for women who have already waited too long.
"I would like to thank every senator who voted in support of this important effort to strengthen public safety."
The $4 million appropriation to the State Forensics Laboratory Fund is a part of House Bill 4112, a supplemental budget bill. The legislation now goes to the House for consideration.