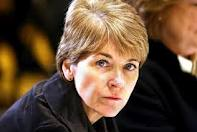 BOSTON (Legal Newsline) - Massachusetts Attorney General Martha Coakley announced Tuesday that a videography business that failed to provide prepaid wedding videos to more than 150 couples will pay more than $500,000 in combined restitution, penalties and fees.

Superior Court Judge Paul Troy entered a default judgment against Jesse Clark of Charlton and SureShot Portraits LLC, Clark's business, on Tuesday. Under terms of the judgment, Clark was ordered to pay more than $136,000 in consumer restitution and $370,000 in civil penalties and fees.

Clark is also permanently enjoined from conducting similar business and from soliciting or accepting consumer deposits or offering for sale videography service in Massachusetts.

"SureShot stole thousands of dollars from newlyweds during what should have been the happiest moment of their lives," Coakley said. "We are pleased that this judgment orders restitution for the couples robbed of their priceless memories and permanently prevents the defendant from taking deposits from any consumer in Massachusetts again."

SureShot was operated by Clark from a storefront in Millbury, as well as through several websites. Customers allegedly paid as much as $2,000 for video packages before their weddings. The cost included a short highlight video two days after a ceremony and an 90-minute DVD approximately two months later.

More than 100 complaints were filed by consumers who allegedly gave deposits or paid in full for wedding videos that were not delivered. Clark allegedly used many excuses to keep customers waiting, including claiming that wedding footage was destroyed during Hurricane Irene, that a power surge delayed production and that a back-ordered DVD case prevent delivery of the product.

Clark eventually stopped responding to customer calls and emails without providing the prepaid videos.

In some instances, Clark allegedly used his control of wedding footage to make additional demands, including telling one customer to pay an additional $100 for a copy of the raw footage from his wedding. The footage was never delivered.

SureShot operated under several names, including SureShot Videography, In Focus Studios, Magnolia Films, Wedding Filmology and Wedding Avenue and Clark used the aliases John Francis, Jaie Hart and Michael Collins.