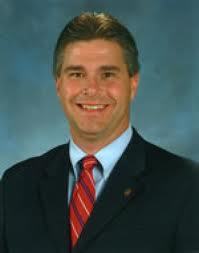 MADISON, Wis. (Legal Newsline) -- Wisconsin Attorney General J.B. Van Hollen announced Thursday a judgment against a Dodge County landowner and excavating business that allegedly violated the state's wetland, landfill environmental monitoring, open burning and solid waste laws.
Carl Schmitt and Schmitt Challenges Inc. allegedly accumulated solid waste without a solid waste facility operating license, burned the waste in an on-site concrete bunker, placed fill material into a wetland without obtaining approval from the Wisconsin Department of Natural Resources, failed to conduct groundwater sampling and gas probe monitoring on the property and failed to maintain the groundwater monitoring wells and gas probes.
Illegal waste disposal can destroy wildlife and endangered species habitats, devalue neighboring property and cause groundwater contamination.
Illegal open burning of solid waste can contaminate the air, resulting in hazardous air pollutants, airborne asbestos and ash.
Proper solid waste disposal is conducted by licensed facilities that reduce the risks to the state's air and groundwater resources.
Under the terms of the judgment, Schmitt and Schmitt Challenges Inc. must pay $70,000 in court costs, surcharges, forfeitures and attorney fees, cease the accumulation or storage of solid waste without a DNR permit or license, remove all fill and restore the wetland fill area, bring all groundwater monitoring wells and gas probes into legal compliance, and conduct sampling in accordance with a new landfill closure plan issued by the DNR.
Schmitt will pay future forfeitures of $10,000 for each failure to conduct required sampling or monitoring and $20,000 for each time solid waste is burned on his property.