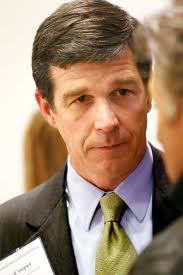 RALEIGH, N.C. (Legal Newsline) - North Carolina Attorney General Roy Cooper filed a motion Monday with the North Carolina Utilities Commission to argue that customers of Duke Energy should get lower utility rates going forward.

Cooper's motion argued that Duke Energy customers who paid more for power since the Utilities Commission issued an order to authorize the rate hike should receive lower rates in the future.

"It would be inequitable, especially in these economically challenging times, for Duke to continue to collect increased rates from consumers pursuant to a legally deficient order," Cooper said.

The N.C. Supreme Court recently struck down Duke Energy's latest rate increase.

"The Supreme Court agreed that focusing only on profits without taking customers into consideration isn't a fair way to set utility rates," Cooper said. "Families and businesses that have paid unfairly high power bills over the past year deserve a break."

Cooper's office battled the rate increase all the way to the state Supreme Court, arguing that consumer needs must be taken into account when evaluating rate increase requests and settling utility profit margins. On April 12, the Supreme Court ordered the Utilities Commission to determine the impact on consumers prior to raising rates and setting an allowable profit margin.

"This ruling should serve as a guide for future decisions to lower utility company profits and consumer rates," Cooper said.

Cooper's office planned to file a brief later on Monday with the Utilities Commission alleging that a recent rate increase from Progress Energy likewise fails to adequately consider consumer impact.