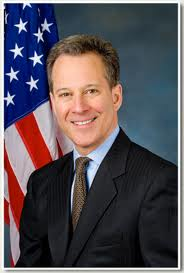 NEW YORK (Legal Newsline) - New York Attorney General Eric Schneiderman announced a lawsuit on Wednesday against a New York City-based company and its owner for allegedly using fake job listings and false promises of employment.

Since 2008, 1st Security Preparation & Placement Inc. and Allen Haft, the company's owner, allegedly scammed more than 15,000 consumers into paying for expensive security guard training courses. Schneiderman's office secured a temporary restraining order against Haft and the company to freeze assets and stop them from advertising job openings or selling training courses.

"My office will not tolerate companies that break the law to take advantage of vulnerable, unemployed consumers," Schneiderman said. "Posting phony job listings during an economic crisis is a particularly cynical effort to prey on the hopes of struggling workers and families. We will seek the maximum penalties against 1st Security as well as restitution for defrauded consumers."

Schneiderman's office received approximately 200 consumer complaints related to 1st Security. Consumers respond to job listings and the company tells them before they start working they must complete a series of security guard training courses at a cost of $449 to $667. Upon completion of the courses, the company allegedly provides worthless referrals instead of the promised jobs. 1st Security also allegedly falsely represents that consumers must complete all the company's courses when only one of the three courses is required to start working as a security guard.

The lawsuit seeks full restitution for consumers defrauded in the scheme, injunctive relief prohibiting the company from continuing to operate the scam and penalties of up to $5,000 per customer defrauded.