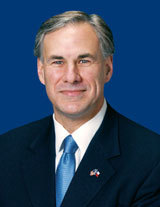 AUSTIN, Texas (Legal Newsline) - Texas Attorney General Greg Abbott announced an asset freeze and a temporary restraining order Monday against a Florida-based tax preparation service that allegedly violated the Texas Deceptive Trade Practices Act.

LBS Tax Services allegedly engaged in tax preparation fraud throughout Harris County and the surrounding area. LBS allegedly represented that its tax preparation fee would be $75 but later withheld hundreds of dollars from the income tax refunds of its customers. Abbott filed a lawsuit against LBS to seek restitution from the company.

"(LBS) uses aggressive advertising techniques including delivering flyers around the city and soliciting customers at Wal-Mart," the lawsuit said. "(Its) advertisements guarantee the 'maximum tax refund allowed' for a fee of only $75. However, during preparation of consumers' returns, (LBS) asks the consumers to sign acknowledgments stating that the fee increases based on the number of forms needed. Consumers are understandably surprised to later learn, after receiving their refund from the IRS, that (LBS) has withheld hundreds of dollars more from consumers' tax refunds than the amount originally quoted and (LBS) refuses to detail the charges or refund the difference. (LBS) has used this scheme to fraudulently obtain thousands of dollars from consumers all over Harris County."

LBS also allegedly failed to file taxes properly for consumers, inflicting further financial harm on them by prompting the IRS to tell the consumers they owe additional money.

Abbott's lawsuit seeks restitution for LBS customers who were financially harmed by the conduct of the defendant and civil penalties of up to $20,000 for each violation of the Texas Deceptive Trade Practices Act.