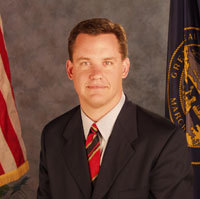 LINCOLN, Neb. (Legal Newsline) -- Nebraska Attorney General Jon Bruning confirmed on Monday he plans to run for reelection in 2014.

Echoing previous statements, Bruning told the Omaha World-Herald he loves being the state's top lawyer and that he is "having a great time."

He added that the chances of running for governor or a U.S. Senate seat were "extremely unlikely."

Bruning already confirmed he would not run for governor next year during a news conference held at his Capitol office in January.

"I love being attorney general," he told reporters at the time.

Bruning, a Republican, was a member of the state Legislature from 1996 until resigning in 2002, when he was elected as attorney general.

In 2010, he announced he was exploring a 2012 run for U.S. Sen. Ben Nelson's seat. Nelson, a Democrat, announced he would not seek a third term in 2012.

In January 2011, Bruning officially entered the race. He was later endorsed by former Arkansas Gov. Mike Huckabee.

He eventually lost the GOP primary to state Sen. Deb Fischer, who went on to defeat Democrat Bob Kerrey to win Nelson's seat.

From Legal Newsline: Reach Jessica Karmasek by email at jessica@legalnewsline.com.