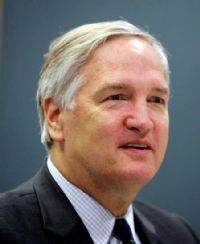 NEW ORLEANS (Legal Newsline) -- Alabama Attorney General Luther Strange says it is oil giant BP's greed that has "devastated" the Gulf Coast states.

In his opening statement in the U.S. District Court for the Eastern District of Louisiana Monday, Strange pointed to BP's corporate culture, calling the Gulf oil spill "tragically inevitable" because of it.

"The evidence will show that, at BP, money mattered most," Strange told the court. "Money mattered more than the environment. Money mattered more than the thousands of jobs and businesses they destroyed along the Gulf Coast. Money even mattered more than the lives of the 11 workers who died on the Horizon rig.

"Money mattered more to BP than the Gulf. A lot more."

The April 20, 2010 explosion and fire occurred on Transocean's drilling rig Deepwater Horizon, which was licensed to BP. The accident killed 11 workers and resulted in the largest offshore spill in U.S. history -- an estimated 210 million gallons of oil.

Monday was day one of the high-stakes Gulf oil spill trial. Lawyers for the other Gulf Coast states, along with BP, also presented their opening statements.

The trial will decide who is to blame for the spill and help figure out how much more BP and other companies should pay out.

In his opening statement, Strange told the court that the spill was both "predictable" and "preventable," and that the company's "culture of corporate callousness" towards the Gulf region is what caused the spill.

"The evidence will show that BP knew that the risk of a deepwater blowout in the Gulf was great; in fact, it was nine times greater than in the North Sea," the attorney general said.

"BP also knew -- and certainly should have known -- before the blowout that the centralizers would not centralize; the cement would not cement; the controllers would not control; and the blowout-preventer would not prevent."

He concluded, "We will show that BP knew all of this, but BP was blinded by their bottom line."

From Legal Newsline: Reach Jessica Karmasek by email at jessica@legalnewsline.com.