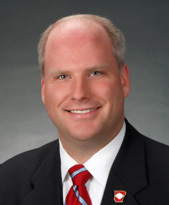 LITTLE ROCK, Ark. (Legal Newsline) -- An Arkansas judge has ruled that Johnson & Johnson must pay $181 million in fees to attorneys who represented the state in a lawsuit over Risperdal, an atypical antipsychotic medication that a subsidiary of the company developed.

The drug is typically used to treat schizophrenia, schizoaffective disorder, the mixed and manic states associated with bipolar disorder, and irritability in people with autism.

In April, an Arkansas jury found that Janssen Pharmaceuticals, which now operates as Ortho-McNeil-Janssen Pharmaceuticals Inc. and is a division of Johnson & Johnson, had minimized risks associated with the drug in a letter sent in 2003 to thousands of doctors in the state.

Assessing a $5,000 fine for each Risperdal prescription added up to a $1.1 billion verdict by Pulaski County Circuit Judge Tim Fox.

The case was brought by Attorney General Dustin McDaniel through private lawyers he hired.

According to The Associated Press, Fox ruled Thursday that Johnson & Johnson, not state taxpayers, should foot the attorneys' fees.

The company, which argued that legal fees of $2.2 million to $3.8 million would be appropriate, maintains it did not violate Arkansas' Medicaid fraud law and no legal fees should have been ordered by the judge.

The $181 million is the same amount the company agreed to pay out to settle claims over the drug by 37 state attorneys general in August -- not including Arkansas.

From Legal Newsline: Reach Jessica Karmasek by email at jessica@legalnewsline.com.