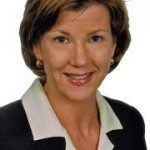 ST. PAUL, Minn. (Legal Newsline) -- Minnesota Attorney General Lori Swanson wants debt buyers to prove in court that they are using accurate and complete information when seeking repayment from debtors.

Swanson is backing legislation requiring the companies to have "admissible evidence," she said, according to The Associated Press.

"In our American court system, to win in court, you should have to prove your case in court," the attorney general said at a news conference Monday.

The bill, sponsored by both chairs of the House and Senate judiciary committees, was introduced the same day.

According to the AP, the bill would force all debt buyers to show they've sued the correct person for the correct amount of money.

In December, Swanson obtained a consent judgment with Midland Funding LLC, one of the country's largest debt buyers.

The company, which has offices in St. Cloud, buys old, charged-off debt from banks and credit card companies, including Bank of America, JP Morgan Chase, Citibank and Wells Fargo, and from phone companies like Verizon Wireless.

The judgment settled a lawsuit the attorney general filed against the company in 2011 for filing unreliable "robo-signed" affidavits in collections lawsuits and sometimes targeting the wrong people for payment of old bills that it purchased from credit card companies and banks for pennies on the dollar.

"This lawsuit was about respect for the legal system. In its rush to quickly collect old debts that it purchased for just a few pennies on the dollar, the company ignored legal requirements designed to protect the rights of an individual in court," Swanson said in a statement last month.

From Legal Newsline: Reach Jessica Karmasek by email at jessica@legalnewsline.com.