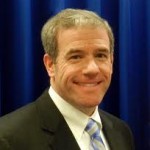 NEWARK, N.J. (Legal Newsline) - New Jersey Attorney General Jeffrey Chiesa announced a settlement Monday with a Toms River towing company that allegedly charged consumers exorbitant amounts to retrieve vehicles towed from Seaside Heights after Hurricane Sandy.

A previous settlement was reached on November 20 with APK Auto Repair Company, doing business as APK Auto Repair and Towing, that allowed for the return of more than 70 vehicles and watercraft to registered owners free of charge. Some owners had already paid APK significant sums to retrieve vehicles prior to the November agreement.

"We did not want these consumers, already victims of Hurricane Sandy, to be victimized again," Chiesa said. "They did nothing wrong and Division of Consumer Affairs investigators worked diligently to resolve this matter and allow these storm survivors to move forward without this unnecessary burden."

Additionally, an estimated 50 unclaimed watercraft and vehicles in the position of APK Towing were never claimed. It was thought that the vehicles were not retrieved because they were destroyed beyond repair and/or covered by consumers' insurance plans.

Under the terms of the agreement, the owners of unclaimed vehicles or watercraft in APK Towing's possession will receive notification that the vehicles will be sold if not reclaimed within 21 days of the notice. If unclaimed, the state will scrap the vehicles and use the proceeds to reimburse owners who previously paid APK to retrieve the vehicles before the November agreement.

Additionally, as part of the agreement, APK Towing agreed to comply with the state's Consumer Fraud Act and Predatory Towing Prevention Act. The company agreed not to offer for sale or sell merchandise at a significant price increase during a state of emergency or within 30 days of the termination of the state of emergency.

APK was also assessed $15,669 for attorney costs, though the payment is suspended and will be vacated after one year if the company complies with the terms of the settlement.