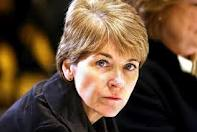 BOSTON (Legal Newsline) - Massachusetts Attorney General Martha Coakley announced a $3.25 million settlement Monday with an electric generating company, its contractors and its engineers to settle allegations of illegally filling wastewater treatment basins and a landfill.

Named as defendants in the matter include EP Energy Massachusetts LLC, the current site owner; Cover Technologies Inc., the site contractor; Kenneth A. Foley, a principal of the contractor; Woodward & Curran Inc., the site engineering company; Consolidated Edison Development Inc., the former parent corporation of the owner; Alan J. Douglass, the current environmental manager of EP Energy; and Alan A. Benevides and John J. Borgesi, the site engineers.

The defendants allegedly overfilled an ash landfill and three wastewater treatment basins in West Springfield and Agawam to gain additional profit.

The defendants also allegedly failed to pay the compulsory per-ton tax on solid waste that was dumped at the site illegally.

Under the terms of the settlement, the defendants will pay approximately $2.68 million in civil penalties to the state and back taxes to West Springfield and Agawam totaling approximately $570,000. EP Energy must also restore the site as part of a corrective action design permit, requiring daily inspection and onsite monitoring.

"We believe these defendants blatantly violated the law by overfilling this site, pocketing the extra revenues, and making false statements about their work to the (Massachusetts Department of Environmental Protection)," Coakley said. "This settlement demonstrates our resolve to punish environmental violators, especially when they try to cover up illegal conduct that costs cities and towns essential tax revenue, and threatens the public health and safety of residents."

The defendants allegedly avoided approximately $200,000 in permitting fees by overfilling the Agawam and West Springfield site with approximately 225,000 tons of mildly contaminated recyclable materials. They also allegedly violated the state's False Claims Act by falsely certifying to MassDEP that the work was done properly in an effort to avoid liability. The site was overfilled 11.5 feet above the allowable elevation.

EP Energy Massachusetts LLC was formerly known as Consolidated Edison Energy Massachusetts LLC, Consolidated Edison Energy Massachusetts Inc. and NAEA Energy Massachusetts LLC.